In the much-anticipated (at least by fans) Season 9 premiere of Keeping Up with the Kardashians, the infamous family opened up their show with an emotional start. In this episode, it was revealed that the matriarch Kris Jenner and husband Bruce Jenner are going their separate ways. They revealed it to the public in a family meeting watched by God knows how many people attended by every member of the fashionable Kardashian-Jenner clan. Speaking of fashion, I have found a convenient way to dress like a movie star – through online shopping! You should try it, too. 😀
Anyway, going back to the show, it seems that so many people are no longer interested in this family despite all the hype. Their audience was down by half a million viewers from last year's figures. Does that mean they are losing their appeal or it is just that people are realizing that there are better shows to watch?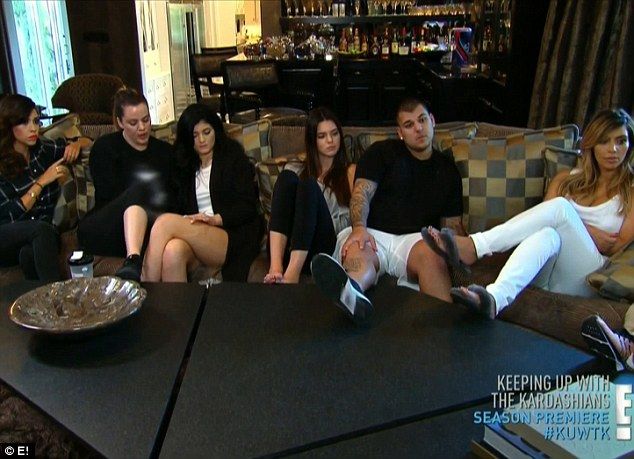 What you really catch in this show? Yeah, it's real-life drama. But I think the controversies are too much. It seems that the writers of the show plot the most incredulous scenarios for their series. While it is true that this is a reality show because the family act as themselves, their storyline is like that of a cheesy ridiculous afternoon soap. Well, at least they show better vistas as they are not confined in the studio.
Well, what will happen after this? With this drop in the ratings, I am sure that Madame Kris Jenner will have another scandal up her sleeve so that people will keep on talking about them. And their PR machine is surely working like crazy now on what else they can do.
It can be remembered that last season, the budding relationship of Kim Kardashian and Kanye West drew in viewers. Will they bring in someone new again? Perhaps a love interest for Khloe after her separation with husband Lamar Odom?
Or it is just maybe that the viewers have become wiser? Let's see in the coming episodes of the show. Because if not, Momager Jenner will definitely need some new tools in order to rebuild the show and draw in more viewers. Less fans, less viewers, less customers for their businesses.