Would you like to live in a beautiful home surrounded by water? No, I am not talking about a castle surrounded by a moat like in the olden times. But what I am talking about is rather a floating house in the middle of a lake?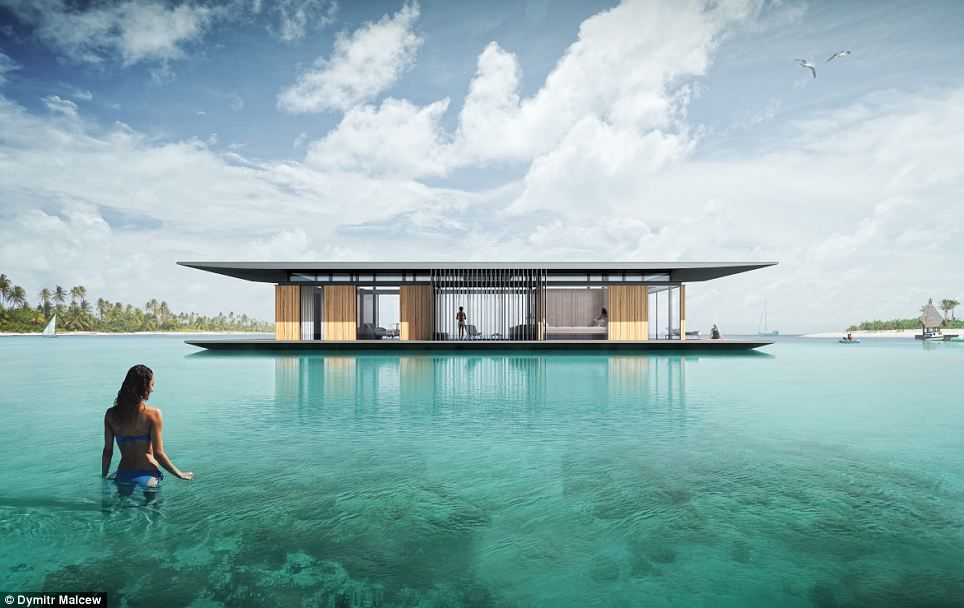 Well, an architect designed a property that boasts of having "panoramic sea views." Wow! Sounds romantic and wonderful, no? And here is another description, "Easily docked at a marina or pier, the mobile structure can in theory be easily transported to whatever picturesque spot its owner (or house captain?) wishes. Best of all, its carefully considered design offers residents beautiful, unobstructed views, wherever they choose to moor up."
That sounds too good to be true, right?
This floating house was designed by the Singapore-based architect Myitr Malcew for a French company called H2ORIZON–a real estate developer that specializes in floating structures. The floating house is built on top of a buoyant platform, which allows it to stay afloat. It reportedly boasts of two bedrooms, two bathrooms, a living room and a kitchen with a bar, which is surrounded by wide terraces. Hmmm… sounds really nice and luxurious. For a floating house, this is luxury.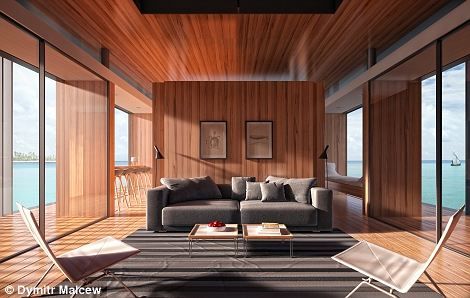 Well, this is nice and all but with the floods and super typhoons hitting the country, I don't think this is a good idea here in the Philippines. And with the problem of theft, it will not take even a week for some bad elements to go through the things left inside the poor house. They just might even dismantle the whole house and sell the parts at the junk yard. buhuhu It is not far from happening, you know. I don't think it is for the Philippine market.
I am not sure if they have already made a prototype of this house. The way I understand it, it is still only a design.
Would you live here? Would you purchase this if you have the means?