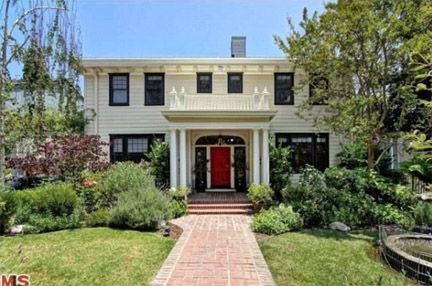 After almost gagging at the sight of Christina Aguilera's Beverly Hills interior (see story here: Beverly Hills home of Christina Aguilera, I was refreshed to be able to glimpse the humble home of actress Katherine Heigl in Los Angeles.
Well, it is not exactly a small house, but it is quite simple for a celebrity. She is selling it at $2.7 million, by the way.
On the outside, it looks simple, but inside, it is spacious, airy, and well put together. It looks clean and neat and subdued–peaceful and relaxing–a true haven in busy LA.
It is not sure why the actress is selling her beautiful home, perhaps she has something grander in sight? This house is something that I would buy if I can afford it. Just look at some of the photos below.