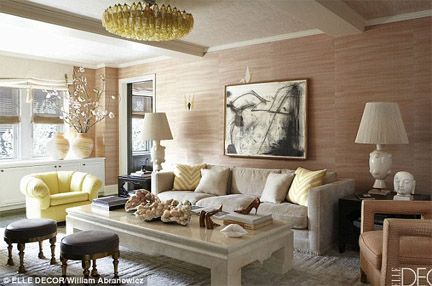 I love looking at photos of celebrity homes because I love great design and yes, opulence. If I can afford them, why not, right? So I don't blame the celebs for splurging on their abodes. After all, that is the only place where they can let their guard down and be themselves away from the pretentious lifestyle of showbiz.
My most recent peek was inside the apartment of Charlie's Angels star Cameron Diaz in West Village, New York. The 2400-square-foot space is not only luxurious–it's like living in a dream. Designed by Kelly Wearstler, the actress describes her home as "a bit like living in a silk-lined jewelry box."
And yes, I have to agree. There is a lot of silk, metal, and fur all around the place. Cameron says,
"I blame my love of sparkly, shiny things on my Cuban roots." Well at least, she did not claim it was eco-friendly.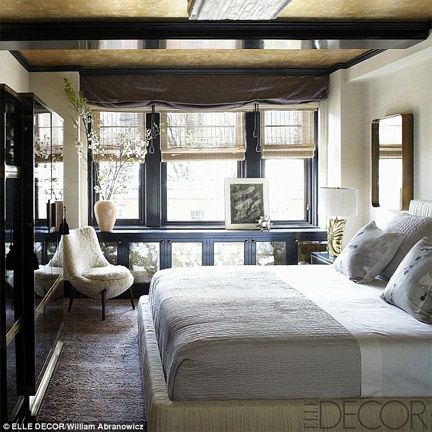 I simply lovet! The place is small but it isn't quaint at all. It is posh! Cameron just seems to have everything–a nice career, a beautiful home…I read in her last interview that she isn't the "marrying type" so maybe, she doesn't need a man to complete her home so we may not see a wedding ring nor some wedding pictures hanged on the wall anytime soon. For all we know, she might have an aversion to wedding rings. Or, it was something that she said after her breakup with A-Rod? I really dunno.
They say she is going out now with Jason Segel, her Bad Teacher co-star. Oh well, whatever is going on in her private life, I really don't care. I just love her apartment! Don't you?